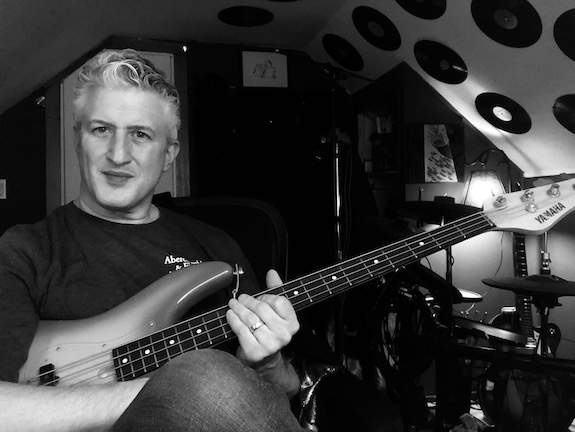 About
It was his love for music that inspired Chris to get into audio engineering. It all started back in 1989 while recording alto sax with the funk-alterna-rock band White Trash & The Badass Brass. Landing a two-record deal with Elektra, White Trash recorded their debut album with producer George Drakoulias, of Black Crowes fame, and engineer and soon-to-be in-demand rock producer, Brendan O'Brien. Soon White Trash was in heavy rotation on MTV's Buzz Bin and playing to sold out crowds, sharing the same stage with bands like Soundgarden, The Ramones, De La Soul, and The Mighty Mighty Bosstones on their U.S. tours.
In 1992, after his rock & roll excursions, Chris settled into a Manhattan groove and his talents became in demand within the commercial music industry. Chris was Head of Production for WAX Music & Sound Design for over a decade, and during his 28 years in the industry Chris has engineered, edited, mixed, produced, sound designed and composed for most of the big ad agencies and production companies in New York.
Client highlights across film, television and advertising include: Nasdaq, A&E Networks, The Bronx Zoo, Six Flags, Busch Gardens, The Jim Henson Company, Mastercard, Nickelodeon, Sea World, The Sundance Channel, and VH1 to name a few; not to mention his personal film favorite, recording one line for a Star Wars movie.
He's no stranger to digital, having recorded and mixed several podcasts including: Pod Save America, Politically Re-Active with W. Kamau Bell, and UFC Unfiltered with Matt Serra. Chris is a people person. He may be surrounded by gear and using his detail-oriented mixing superpowers all day long, but at the end of the day, he is someone who clients love, producers can depend on, and talent can trust implicitly. He's the guy you want at the board on your huge project or just your labor of love. He not only cares about the end result but how you are feeling along the way. He's a guy who works from the heart and gets the job done right.
When he's not listening intensely to audio Chris is living the dream at home, chilling with his wife and watching his twin boys grow up.
Colpepper Magic!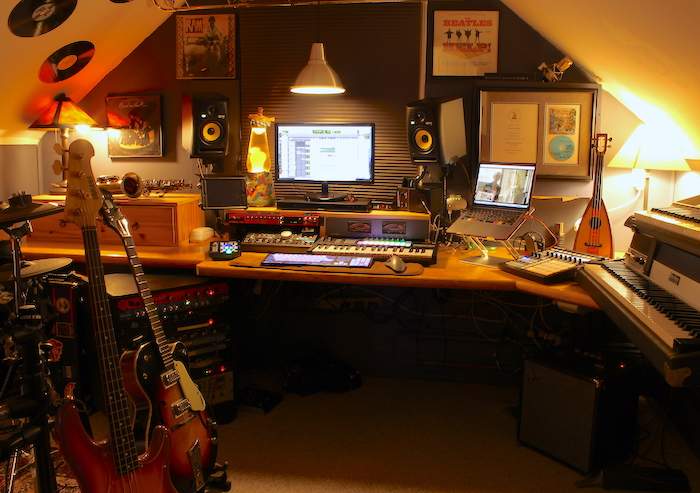 Mixing
Recording
Sound Design
Casting
Source Connect sessions
Audio and Dialog surgical clean up and editing
Jingles
Underscoring
Song Writing
Music searches and licensing
Audio Branding mnemonics
Client Feedback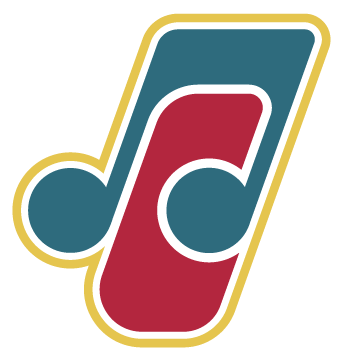 "Chris is a breath of fresh air when you need amazing audio work. As a producer at Bass Pro Shops, I depended on Chris often for quality audio recording and mixing for TV and radio production. And, of course, we were always under a deadline. Not only did he consistently deliver, he did so in a way that made my job easier and more enjoyable. Chris is the kind of guy you can count on. I'll call on him again and often!"
Curt Cook
Storyteller. Video Producer. Owner at Curt Cook Creative
March 10, 2020, Curt was a client of Chris'
"I am lucky enough to have worked with Chris several times! Chris is warm, professional, and especially good with talent. I was a producer of promos at the time of our audio collaborations and worked with talent of all ages and stages of experience, including children as young as 7. Chris was patient and very helpful in setting the talent at ease and making my job that much easier. I would work with Chris again in a heartbeat, and will."
Lu Battista
Owner at LSMB STUDIO
March 9, 2020, Lu managed Chris directly
"I have worked with Chris many times over the years. Chris is a pro's pro and an absolute pleasure to work with. He listens and understands what you are looking for and is very creative in his execution. He is upbeat & fun in the studio. And in the high pressure world of the NYC music industry Chris shines. I highly recommend Chris. You will never be disappointed."
Russ Velazquez
Composer/Arranger/Producer/Singer/Voice-Over
March 12, 2020, Russ worked with Chris in different groups
"Chris is an absolute pleasure to work with. Not only are his engineering and producing skills top notch, but he also creates an exciting and productive work environment. In my time working with Chris, he taught me valuable audio post-production tips and techniques that have helped advance my audio engineering skills. I hope that our career paths can cross again, and I would recommend Chris and his work to anyone and everyone in the industry."
Colin Tipton
Executive Producer / News Director -Bloomberg LP
March 31, 2011, Chris was senior to Colin but didn't manage directly